We hope you are enjoying your summer (or winter for our friends in the Southern Hemisphere). We've been working hard on our end on a slew of changes to Kolide's Privacy Center. These new features are now available and can be found in the new Privacy Center Configuration screen.
You can now limit who can sign into the Privacy Center (great when you are in the process of rolling out Kolide) and can control which authentication methods are shown to end-users when they are prompted to sign in. These new options join the major changes we made to the sign-in process we announced earlier this year.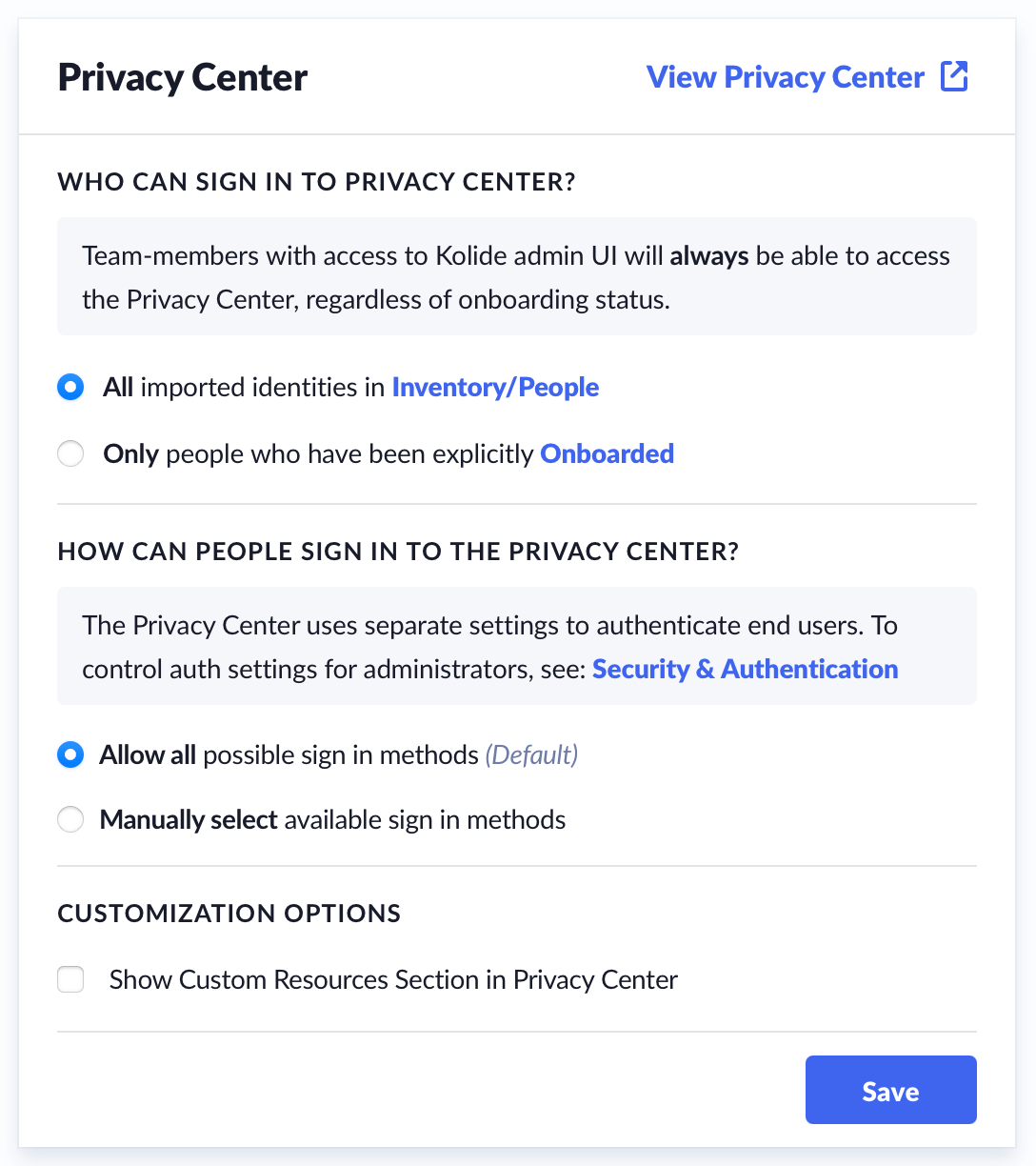 With that said, perhaps my favorite feature is the ability to customize the content within the Privacy Center.
Many of our customers have embraced the Privacy Center, which has quickly become the home base for end-users to learn about the company's endpoint security strategy.
Over time we've gotten many requests to customize the content to include important company information relevant to their end-users.
Starting today, Kolide administrators can create a custom section with any information they'd like. Text, links, and any other markdown formatted content can be displayed at the top of the Privacy Center for all end-users.

You can find these customization options in the new Privacy Center configuration screen under settings.
We hope everyone takes advantage of the Privacy Center customization to improve their end-users understanding of Kolide and point them to important security and IT resources.