Changelog
Introducing Device Lost Mode - Beta
We are excited to announce the immediate availability of Device Lost Mode.
Like its name implies, Lost Mode is useful if you or the device's end-user cannot locate their device. Once Lost Mode is enabled on a compatible device, (macOS only during the beta), Kolide will survey the local Wifi Access Points and triangulate the device's precise geolocation.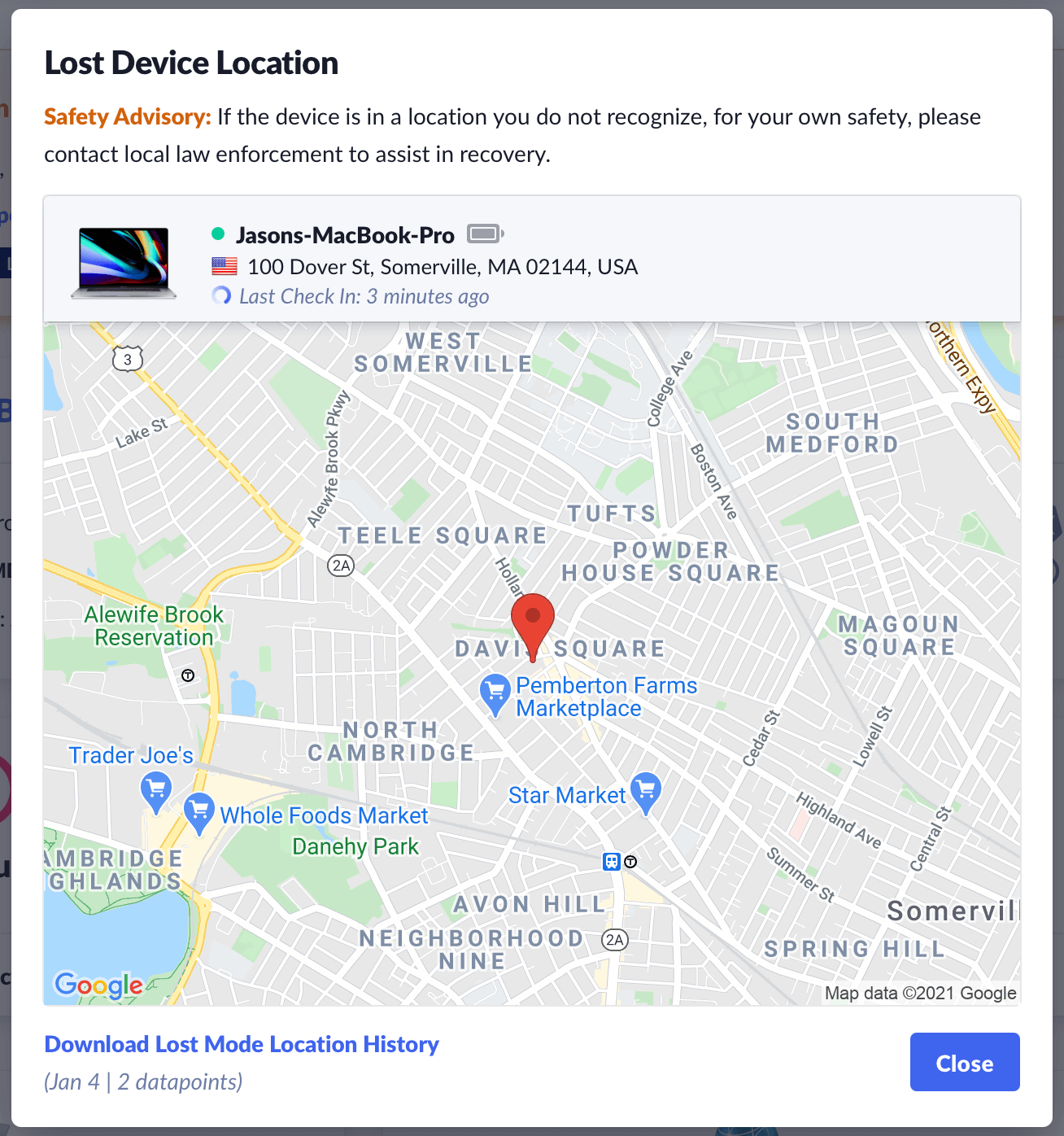 Like many upcoming Kolide features, both Kolide administrators and end-users can benefit from this feature. With that in mind, if a device in Lost Mode is assigned to a person with a Slack identity, then they will be able to access some Lost Mode features directly from the Kolide Slack App's Home Tab.
You might be wondering how a company that practices Honest Security ensures a feature like Lost Mode–which can result in transferring extremely sensitive data (precise location)–adheres to those values? Among our existing practices of end-user transparency and administrator accessible audit-logging, we are excited to announce Lost Mode is the first feature that employs our new informed consent workflow.
Informed Consent means that when a device has an assigned owner, a feature like Lost Mode can only be enabled when the end user explicitly authorizes the action via Slack. It also means that the consent can be revoked at any time.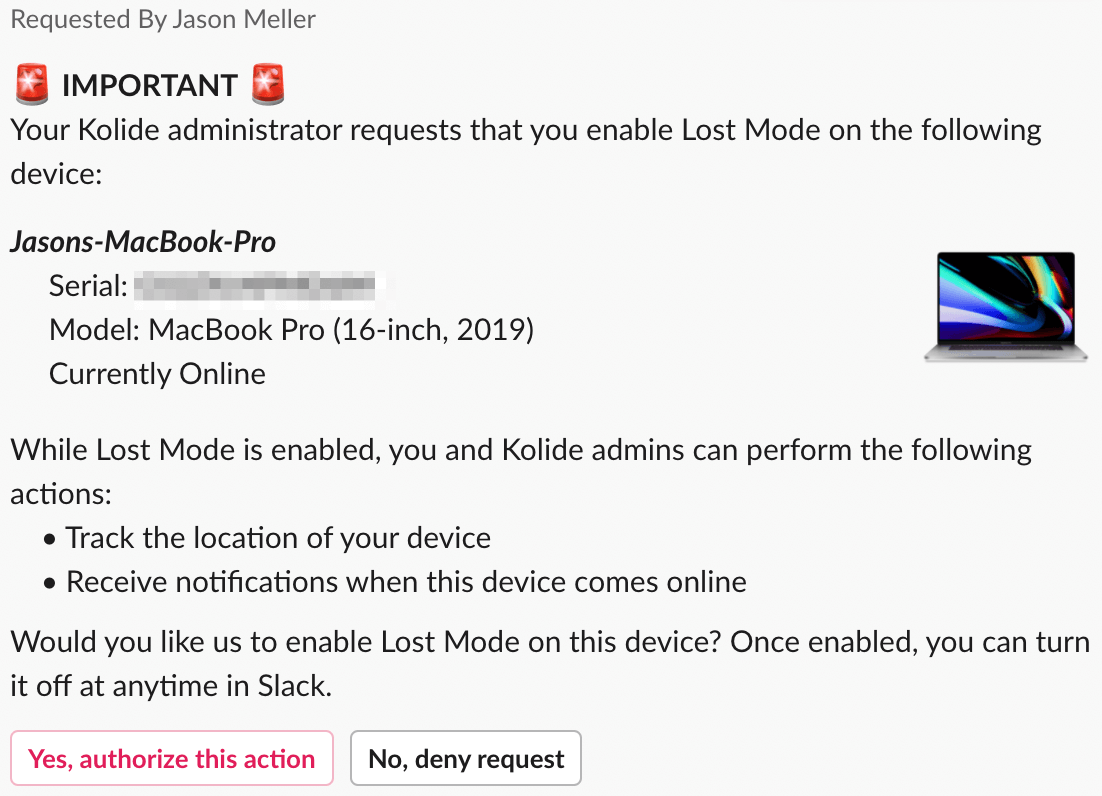 We plan on utilizing this consent workflow for all sorts of sensitive device actions going forward, including our upcoming MDM features.
If you'd like to learn more about Lost Mode, including how to disable it for specific Kolide administrators (or completely) please view our comprehensive help article.