At Kolide, we typically ship changes and improvements to the product multiple times a day. The vast majority of these changes are modest improvements not worthy of their own change-log post, but together, they can make a big difference. We call these smaller features side dishes!
In this edition of side dishes, we have four exciting features to announce!
Over the last several months, we have invested a lot of energy into Kolide's Privacy Center, including letting users see the full set of device properties, checks, and other queries run on their device. While these improvements are great, end-users can't realize their benefits if they need to spend time fighting with a sign-in screen instead of reading the content.
We've updated our Slack application to give end-users buttons instead of links to the Privacy Center to make things a lot easier. Unlike the normal Privacy Center links (which will lead most end-users to a sign-in screen), these buttons will actually open the browser using a secret and personalized URL that will automatically sign them in.
Additionally, we've made some improvements to the privacy command to give end-users more information about their data before sending them to the Privacy Center. You can see an example below: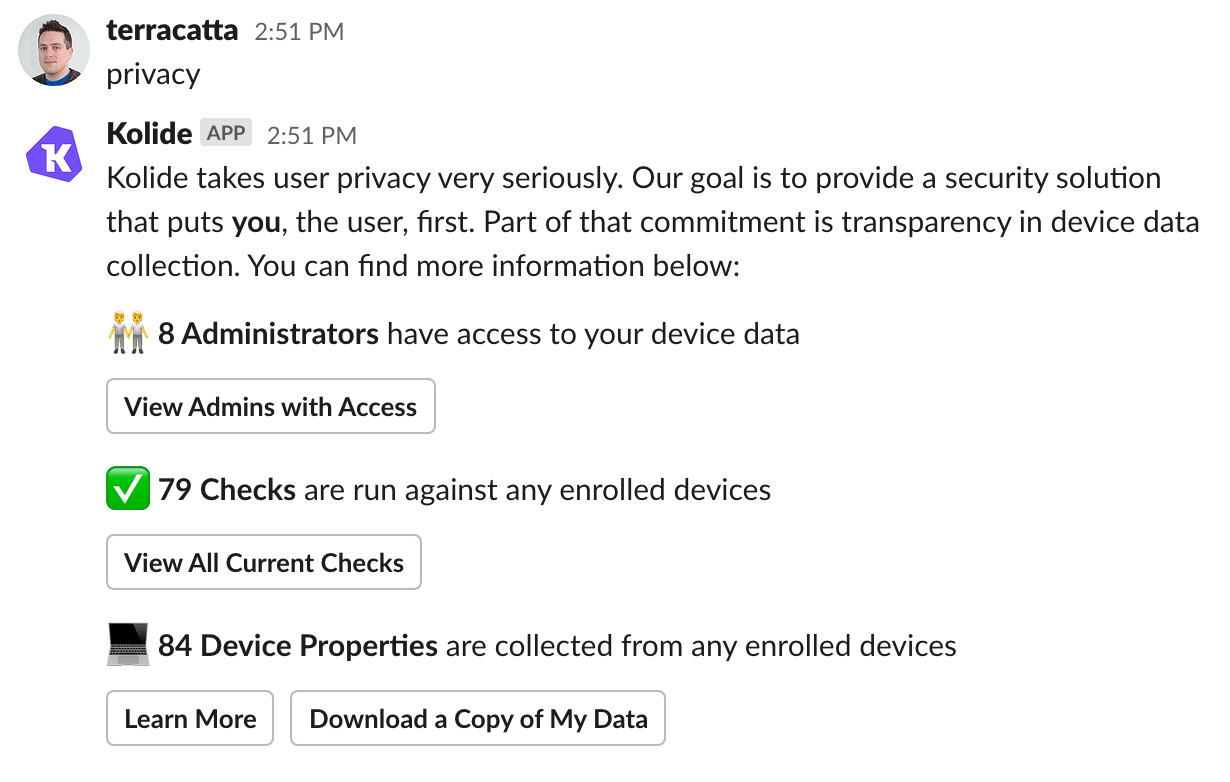 We've built this with security in mind. For example, Kolide administrators who sign in to the Privacy Center using one of these magic buttons will still need to authenticate fully when they try to access any sensitive functionality.
As our customers continue to grow the number of devices they enroll, many of them are looking for more advanced options to manage when inactive devices are removed automatically or if multiple device records exist in Kolide for a device with the same serial number.
With our new Automatic Device Deletion setting screen, you can tune the behavior of those options to your liking. If you find yourself frustrated by seeing too many retired devices, or old instances of devices that have to be re-provisioned to new users, I highly recommend checking out these new settings.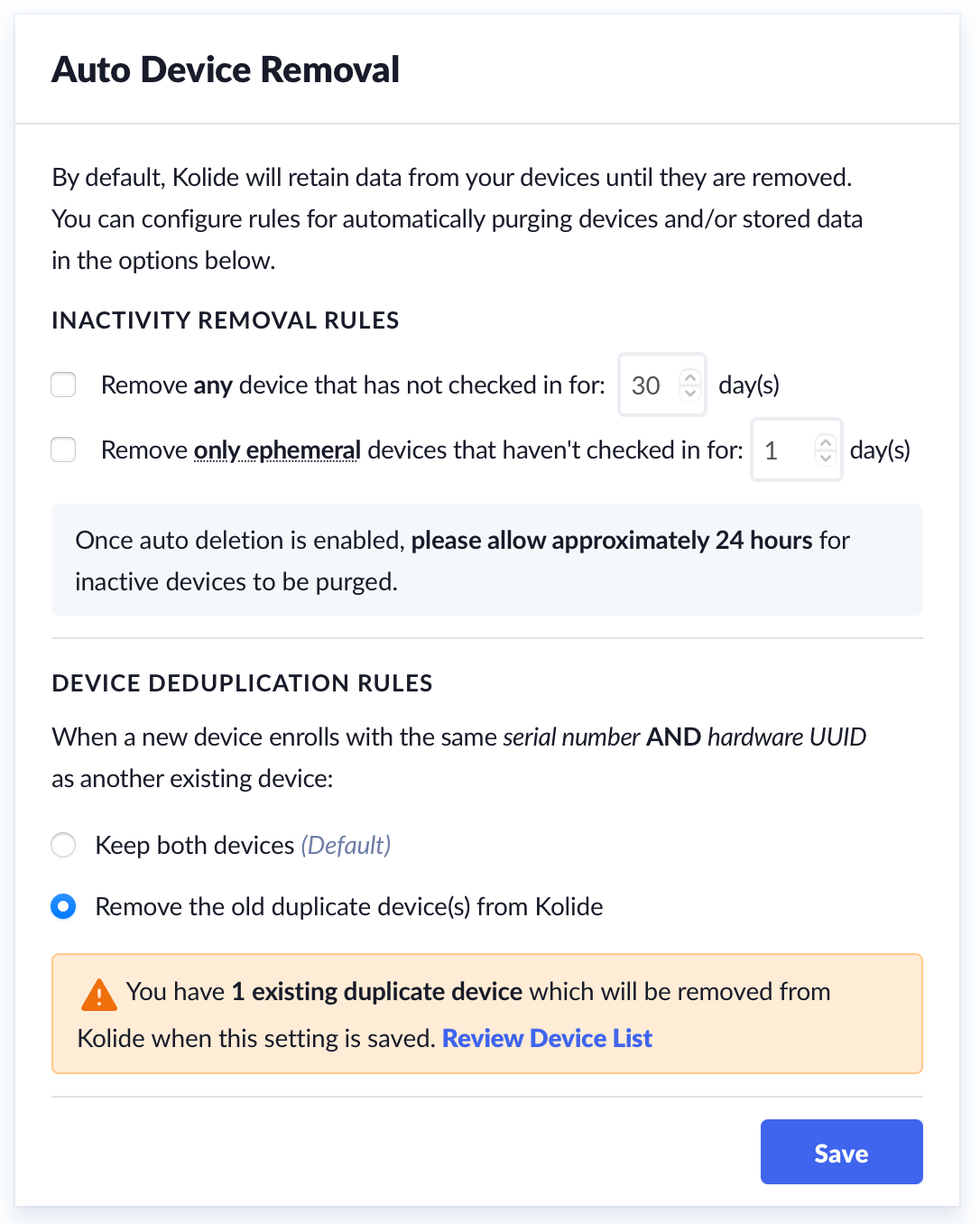 Our Device Privacy settings page has been renamed to Restrictions to reflect the options available on that screen better. Here you will continue to find settings that allow you to turn off features, restrict osquery tables, and restrict the visibility of data collected about devices.
For those taking advantage of our MDM capabilities, we've added a new column in Inventory called "Kolide MDM." This will enable sorting and filtering by the managed state of the device.

Additionally the attribute kolide_mdm was added to the Device API response.