Changelog
Live Log Viewer Now Supports Device Filtering
If you use Kolide's Log Pipeline Feature, you may be familiar with the Live Log Viewer, which enables you to preview logs that are streaming from the agent into the pipeline in real-time.
This viewer is useful for testing log output when you have a handful of devices enrolled, but becomes unwieldy quickly when you have many devices reporting logs at once.
To improve the feature for our customers who have many devices, the Live Log Viewer now supports filtering by Device. Simply click the Devices dropdown, and choose individual devices or device platforms you want to stream into the viewer.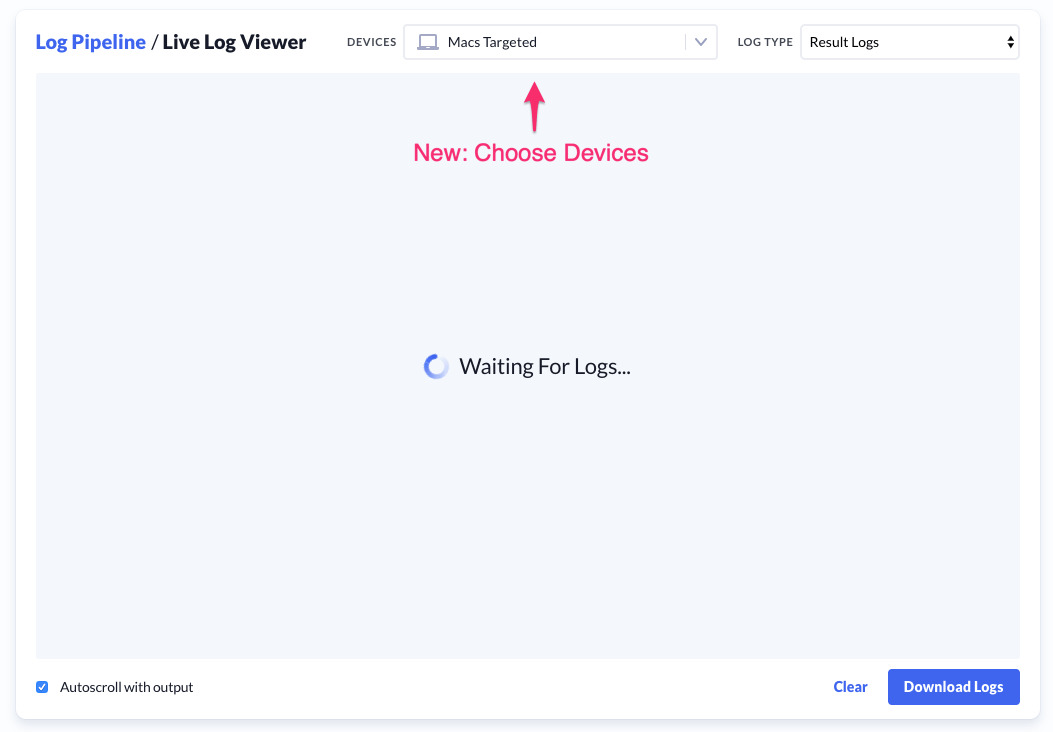 We hope this changes makes the Live Log Viewer much more useful for many of our customers!