Changelog
Location Services Check & Inventory
In the new Osquery 4.7.0 release (which is now automatically distributing to all of our customers), we contributed a new macOS table called Location Services. This table simply determines the status of a Mac's Location Services API, which can be adjusted by the end-user in System Preferences and within the Security & Privacy preference pane.
Without Location Services, several critical features like Find My Mac will not work correctly. To help our customers determine the status of Location Services, we are excited to introduce several features designed to take advantage of this new table as well as other work we've done in Kolide's agent.
The Location Services Check allows our customers to track which Macs have Location Services disabled, and reaches out to end-users to turn the setting back on.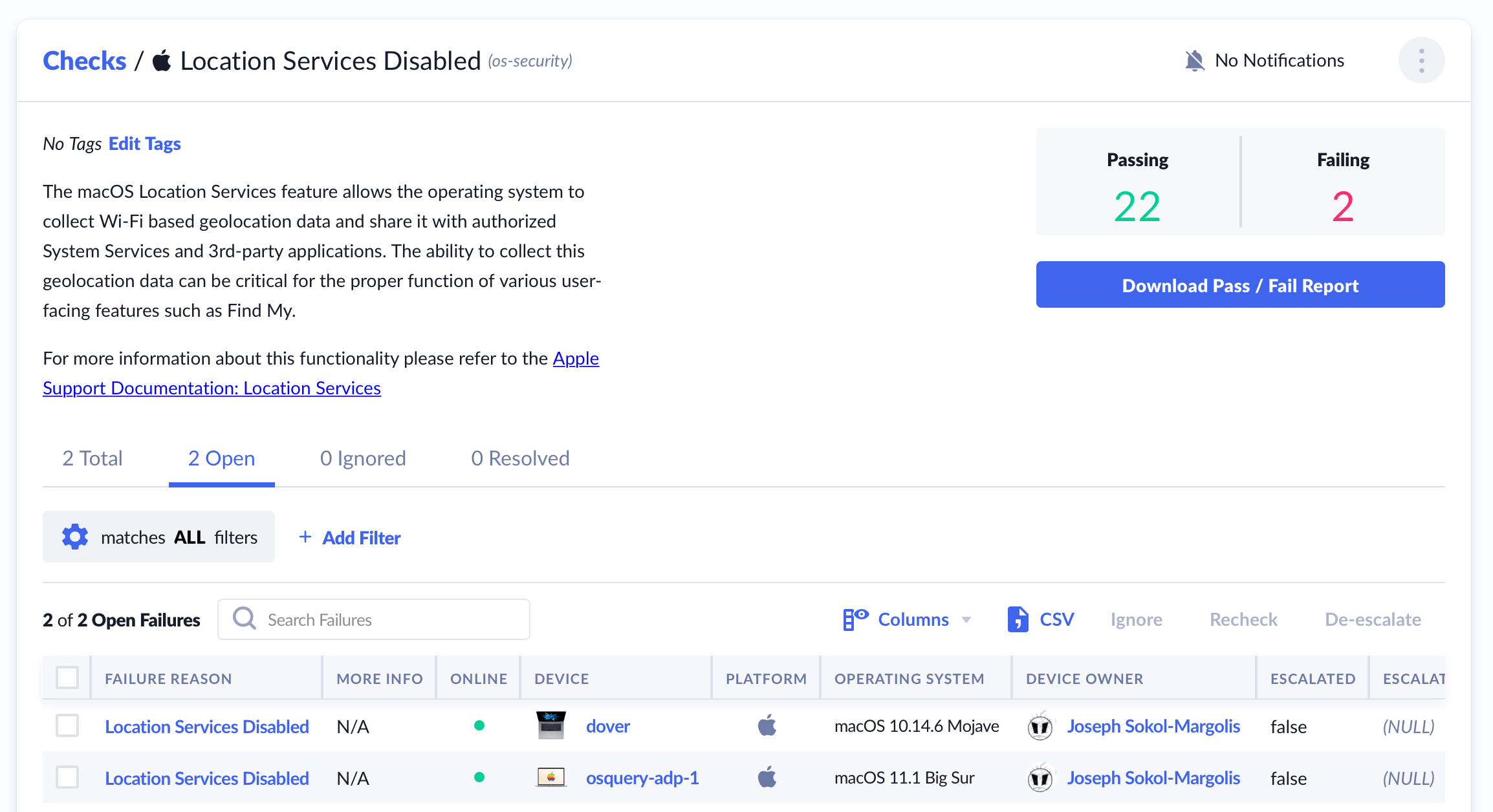 In addition to the Check, we've gone the extra mile to not just simply report on the global state of the Location Services, but to also enumerate the state of its advanced settings and the apps that requested (and were perhaps granted) a Location Services entitlement. 
The new Location Services widget will list all known apps and services that have requested entitlement to Location Services. If the status light is green, that means the entitlement was granted, and if the compass pin is present, it indicates location was accessed in the last 24 hours.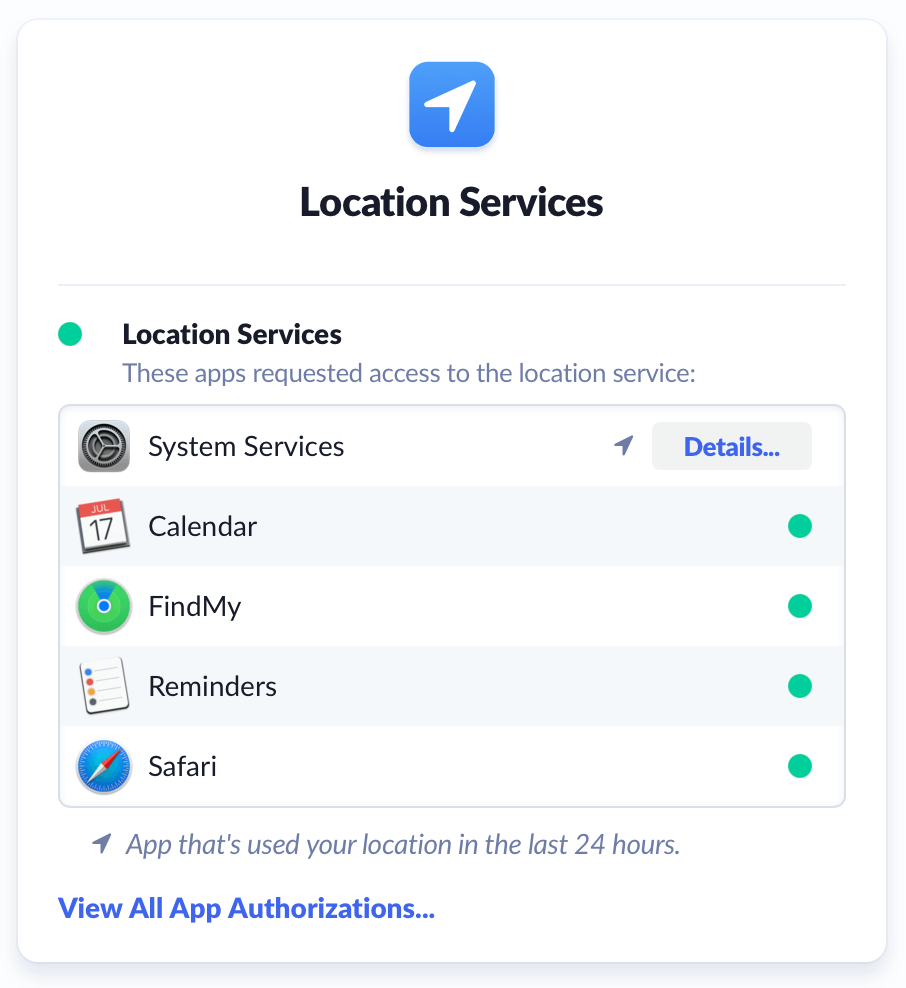 In addition to the widget, you can also peruse both the state of System Services and the Authorized Apps in Inventory.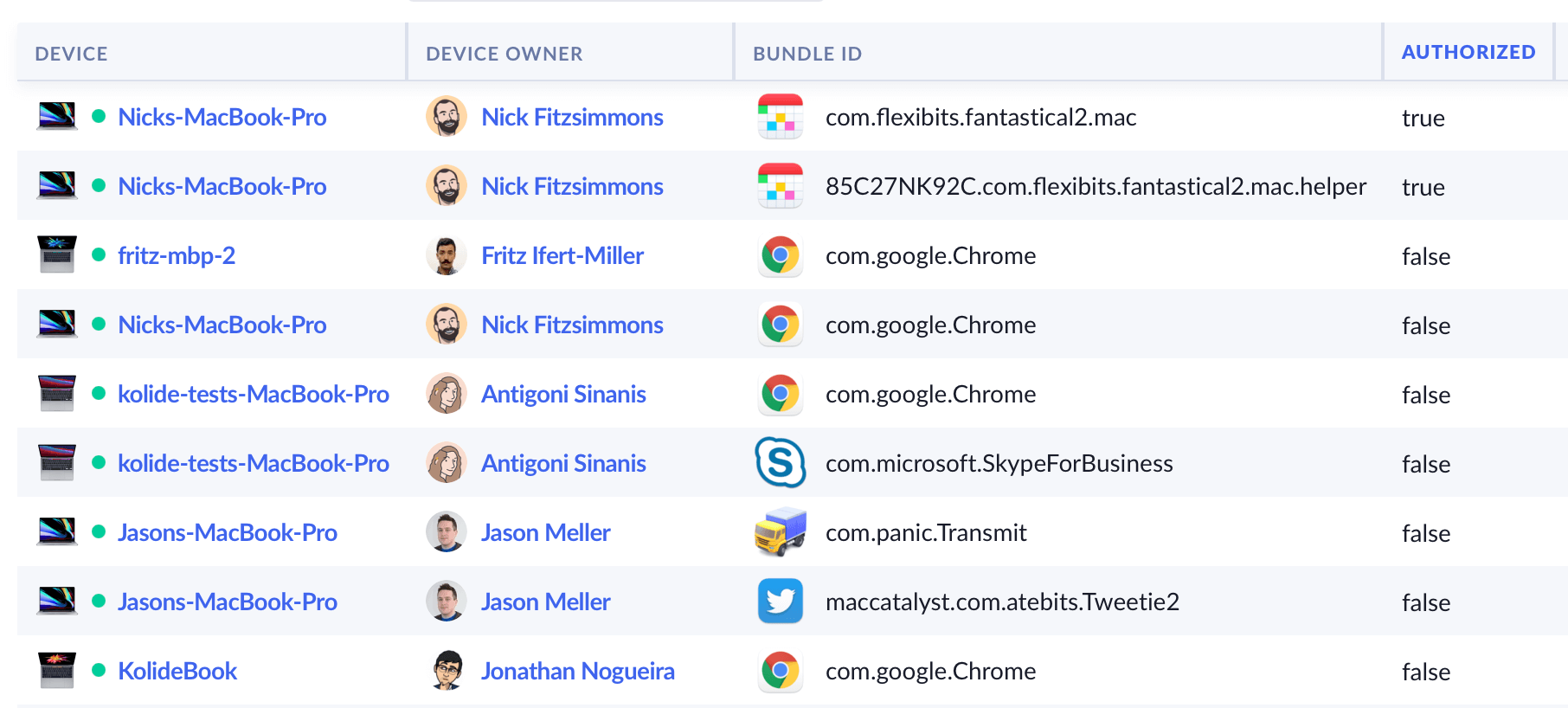 If you find yourself not interested in collecting information about Location Services, you will be pleased to learn that you can now opt-out of any of Kolide's data collection, right from the the relevant Inventory screens!
For those of you who are participating Reporting SQL DB beta, you'll be happy to learn all of the new information regarding Location Services is now fully documented and available to query.