Changelog
Kolide Now Fully Supports Slack Enterprise Grid
Starting today, Kolide's Slack application now fully supports Slack Enterprise Grid.
For the uninitiated, Slack Enterprise Grid allows you to combine multiple Slack workspaces (previously referred to as teams) under one account. This enables Slack admins to more efficiently manage access, security, privacy, and other important settings uniformly across organizations.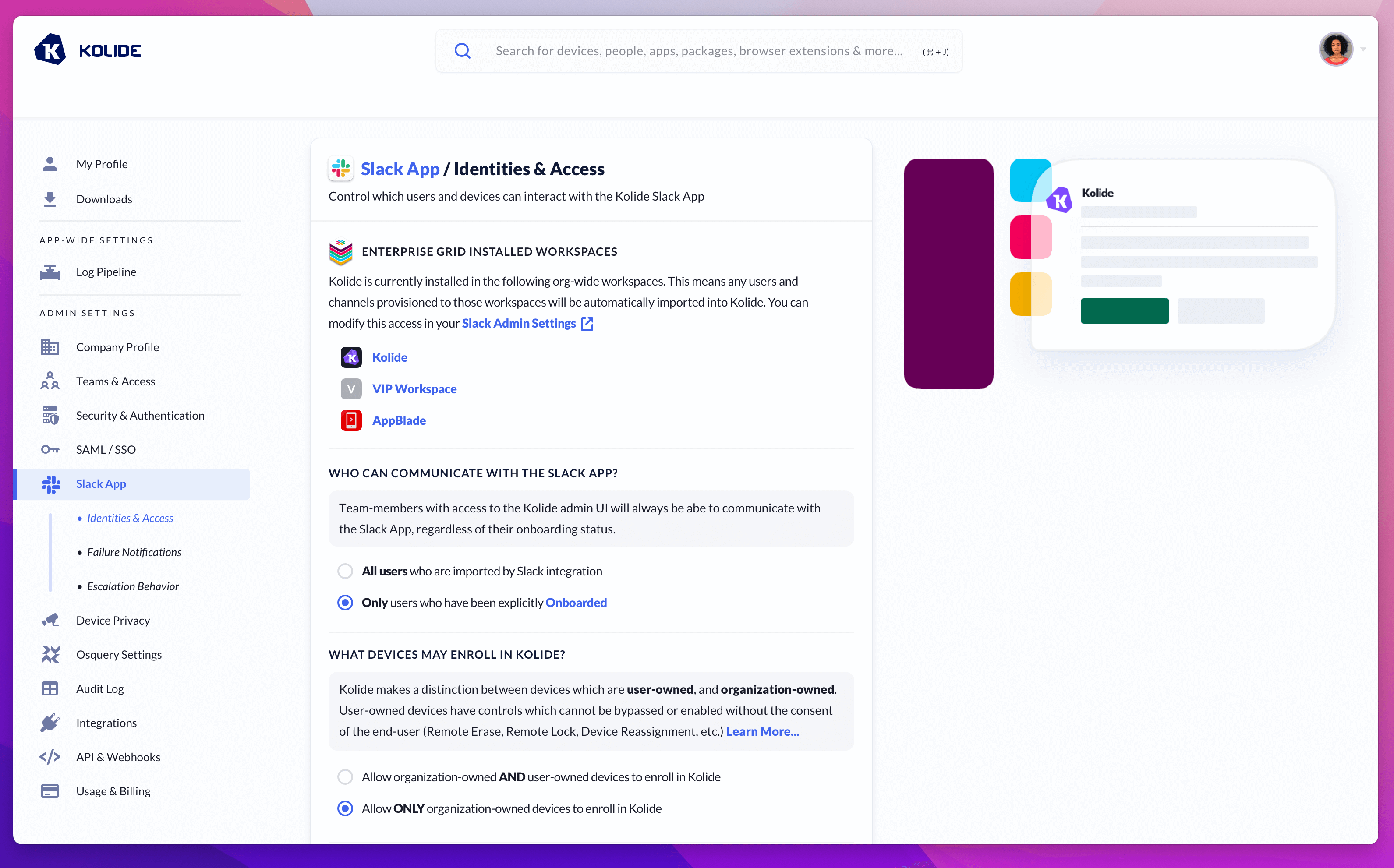 When you connect your Slack Enterprise Grid account, Kolide will automatically import users from each authorized workspace.
Previously, Slack Enterprise Grid customers could install our app on a single workspace within their Grid, but now with this change, you can attach our app to one, some, or all of your Slack workspaces. Once you've set up the integration, Kolide will automatically import the users, channels, and install the app in each workspace in which we are authorized to do so.
Of course, you can revoke or add new workspaces at any time and Kolide will automatically update its internal understanding of your organization. Even better, you can set up Kolide's app integration to automatically authorize Kolide on all future workspaces you create.
If you have Slack Enterprise Grid and want to upgrade your integration, simply follow the steps in our new help article.