Changelog
New Slack Option - Skip Personal Device Enrollment
A few weeks ago, we introduced a new dedicated options screen for managing the behavior of Kolide's Slack App. This week, we added a new option to this screen for organizations that do not want their end-users to enroll their personal devices into Kolide.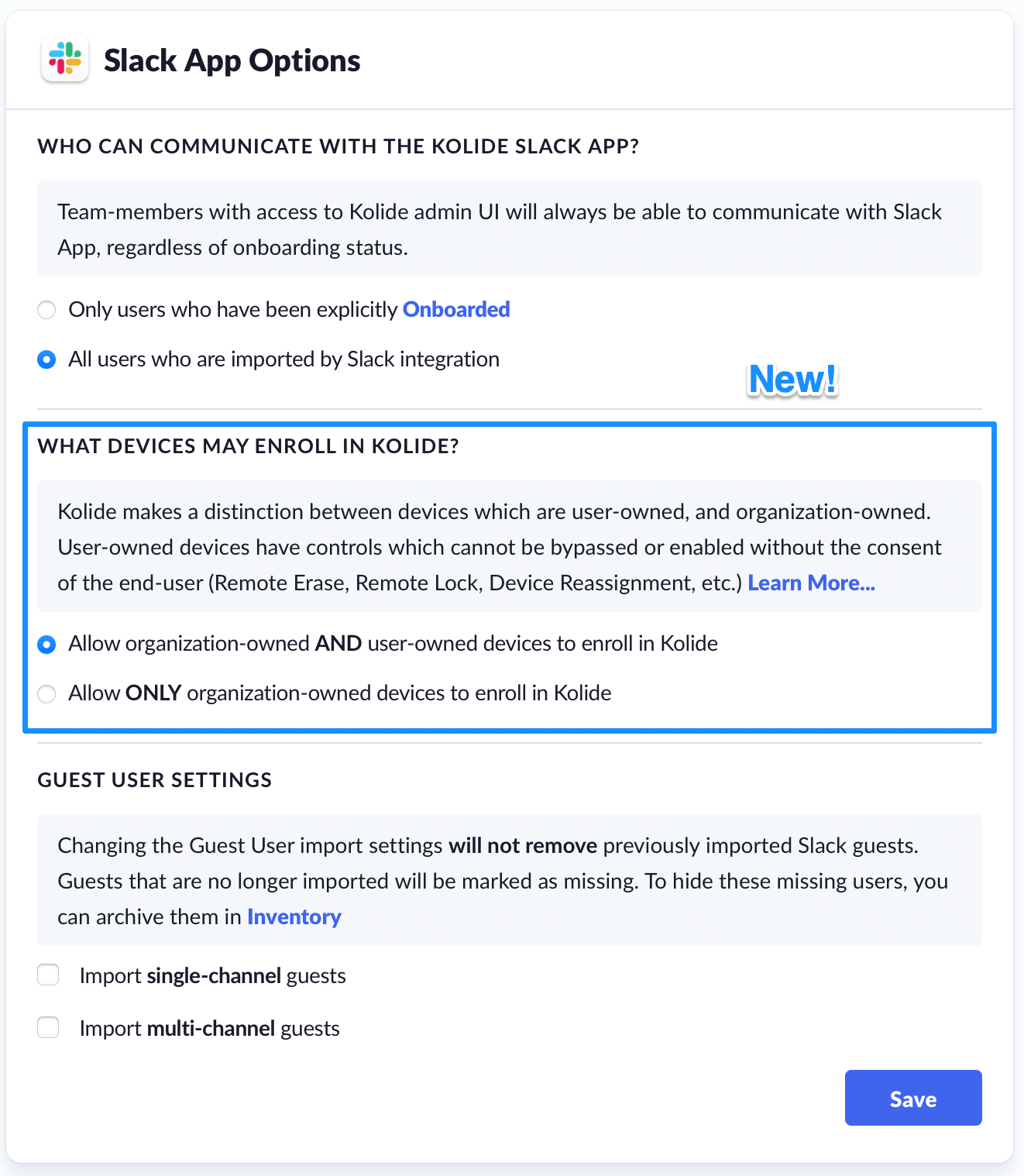 Previously, when any user self-enrolled a device, Kolide's Slack app would ask if it was a personal or organization-owned device. However, some organizations may not want to allow end-users to enroll their personal devices.
If this sounds like you, change the setting to Allow ONLY organization-owned devices to enroll in Kolide. Once saved, this part of the enrollment process will be skipped, and every newly enrolled device will be marked as organization-owned.
Please Note: This setting does not convert previously enrolled personal devices into organization-owned ones. To convert them, you will need to simply remove/delete those devices from Kolide and have the user re-enroll them with the new correct choice.