Changelog
Lost Mode Now Available on Windows Devices
Earlier this year, we introduced Lost Mode for Mac and Lost Mode for Linux, features that enable the IT team and end-users to work together to locate a misplaced or stolen device. 
Today, we are excited to announce we've completed our Lost Mode cross-platform support with the release of Lost Mode for Windows!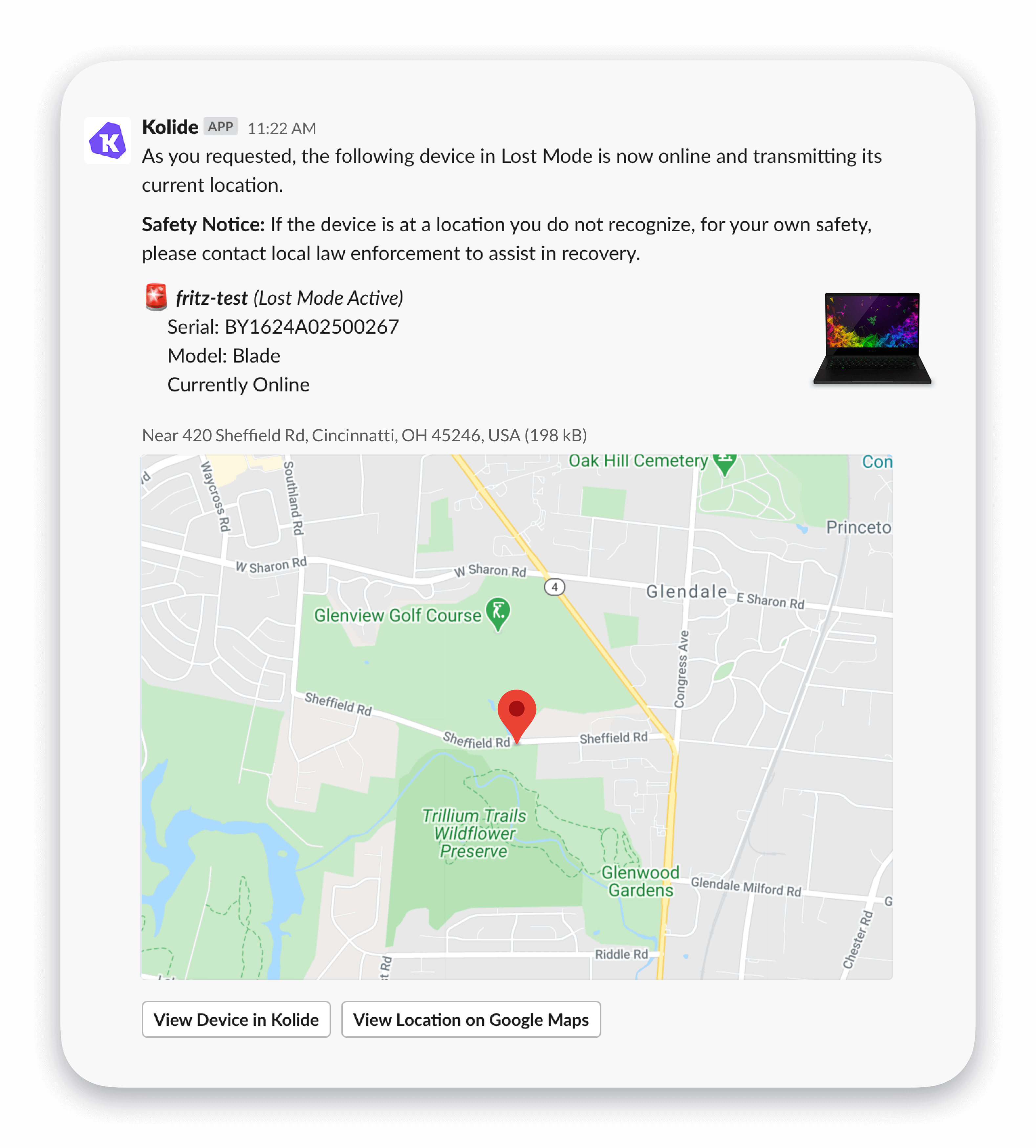 Like Lost Mode for Mac and Linux, this new feature surveys nearby Wi-Fi Access Points to help determine the Windows device's precise geolocation. We consider this a highly-sensitive feature that requires informed end-user consent each time it is used across all platforms.
You can learn more about Lost Mode by reading our help article!
As always, please don't hesitate to reach out to us with feedback or questions!