Changelog
This Week's Quality of Life Improvements
We deploy improvements to Kolide daily, but not every individual update deserves its own entry in our change-log. This week however, we've shipped a number of small improvements that, when considered together, may be impactful to how you use Kolide. Here are four items that we think you will enjoy reading about.
After shipping our new Check page filtering experience and Check tagging, we've received a lot of great feedback from many of you that it would be nice to be able to filter Checks that have no assigned tags, or filter Checks by their failing percentage.
As of Monday, these two filters are now available. Keep the suggestions coming!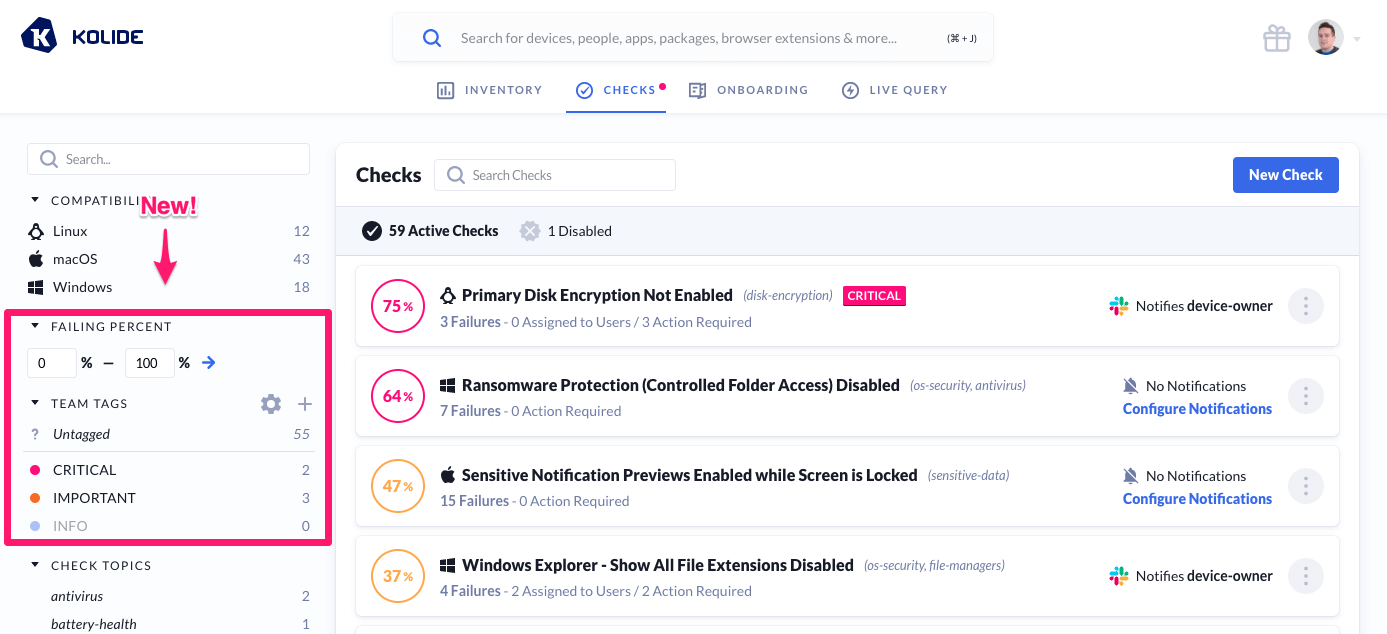 ##
When you use Kolide's Onboarding feature, Kolide may send additional messages to an end-user if they enroll a device that is missing the appropriate permissions on macOS. Sometimes though, you may not want your users to receive this message if you plan on granting the permissions en-masse later via an MDM like Jamf. 
Now you can turn off this optional message (and any future optional messages we may decide to send) in the Onboarding Customization Screen.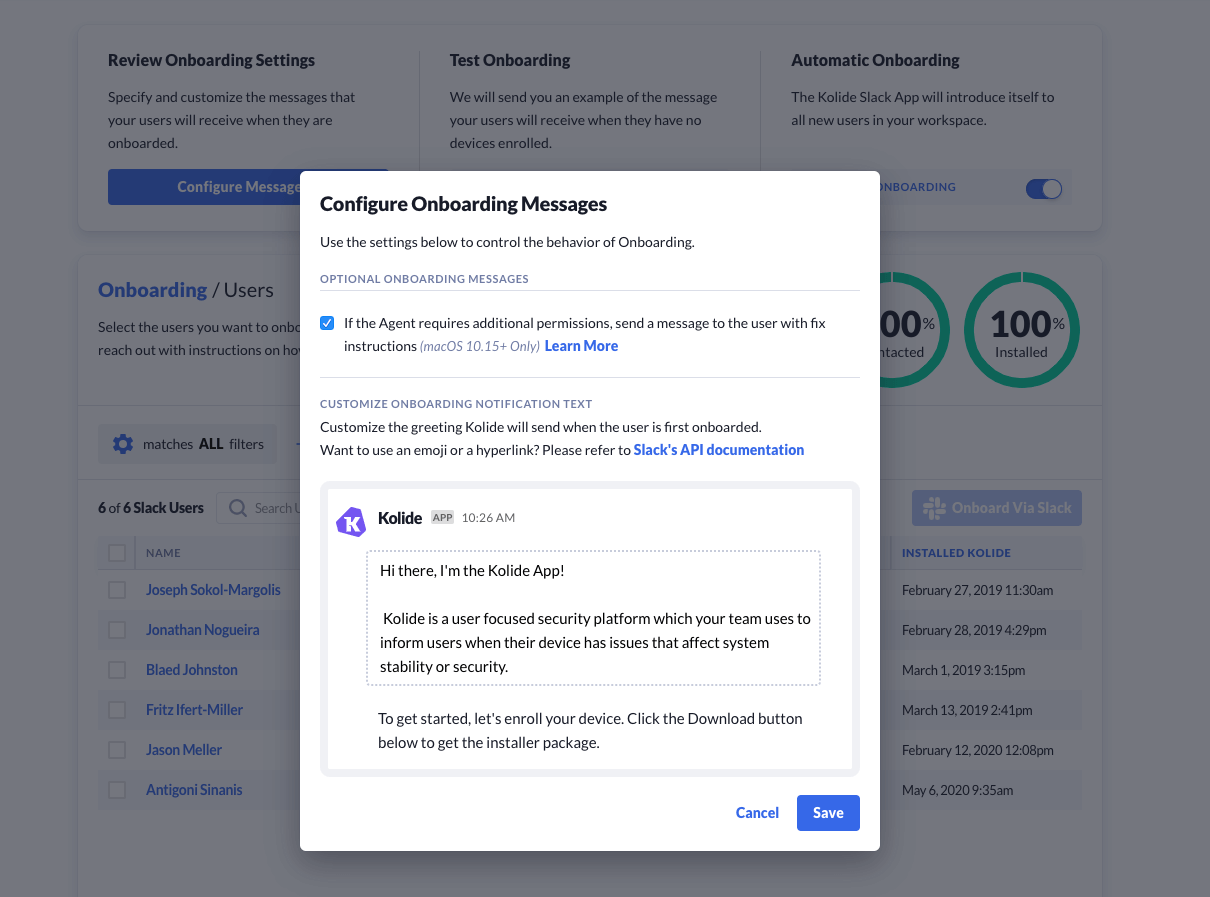 ##
If you already integrate your G Suite account with Kolide, you know we keep track of those accounts in Inventory. When an account is deleted, instead of archiving it on our end, we mark it as missing. Sometimes though, G Suite accounts are not deleted, merely suspended. Kolide now can differentiate between an active account, a suspended account, and a missing account, which we display in the "Status" column in the table of G Suite identities.
If you wish, You can even configure the integration to stop importing suspended accounts.
In addition, if you use Organization Units (OUs) to organize users in G Suite, Kolide  will now collect and display this information in Kolide's Inventory under G Suite Identities.

Kolide allows you to change the display name of any device you have in Inventory. While this feature is helpful, it can still be helpful to see the Device's current hostname without having to dig for it.
Now when you view a Device with a customized name, we will display its current hostname parenthetically next to it.

 We also now show this information in the global search!

If you want to remove a custom name, simply click the "Actions" button on the Device's overview page, select "Edit Device Name", delete all of the text in the input field that appears, and press "Save". 
---
We hope these improvements make a difference and improve how you use Kolide. As always, we look forward to your feedback!