There are occasions when an enrolled device might stop checking in to the Kolide application. These instances may include users uninstalling the agent, devices that are de-provisioned, or even technical difficulties that may prevent the agent from reporting data correctly.
In the past, the only way to find these MIA devices was by making clever use of the filters in Inventory to look for devices that have not been seen in 20 - 30 days. While this works, it also requires manual follow-up on a regular basis, and you cannot receive external notifications via the API or Slack when a device has gone missing. 
Today, we've shipped a new Check called Missing Device . This Check will enumerate all devices that have not checked in to Kolide in over 20 days. Like all of our Checks, this one is end-user notifiable, and can direct the user to troubleshooting steps they can use to re-install or repair the Kolide agent.
As a reminder, if you are Kolide administrator, you can visit the app's Device Privacy settings and configure the system to automatically delete devices and their corresponding data after 30 days of inactivity.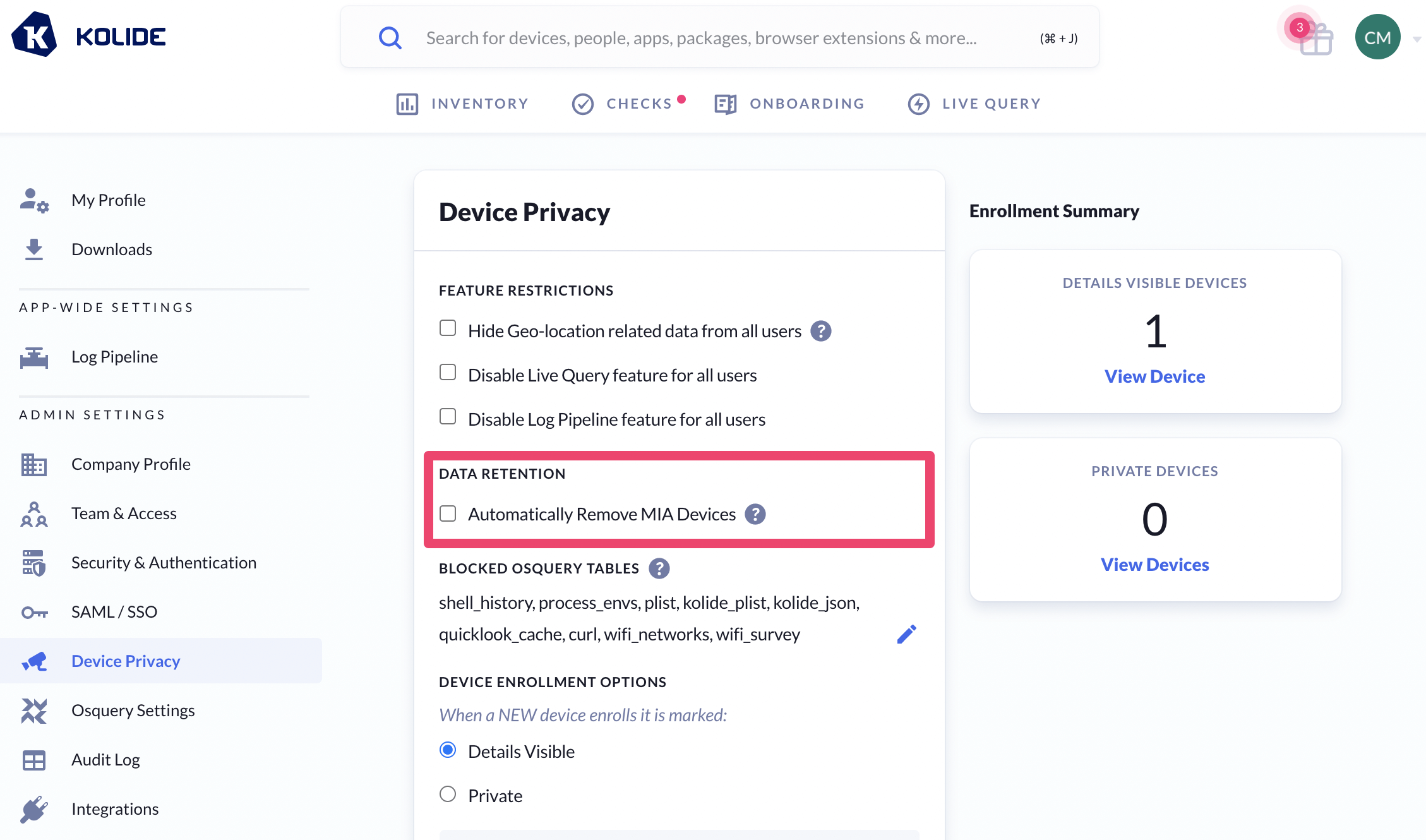 We hope this gives you and your team more visibility into the status of your devices. As always, let us know if you have any questions or suggested improvements regarding tracking the health of the agent.