The Humans Behind Kolide series features interview-style blog posts with the humans who build our product and make it work. Get a behind-the-scenes look at who we are and the culture at Kolide.
Name: Blaed Johnston
Role: Senior Engineer
Hometown: Duluth, MN
Current city: Duluth, MN
You've been at Kolide for 6 years now! That's incredible. What have some highlights been?
Wow, time flies doesn't it? It's been a lot of fun here, from being fed new foods at meetups (sushi, cannoli, korean BBQ…) to learning new programming languages (I didn't know Go at all before I joined, and I've since made some significant contributions to our agent codebase) and working with so many great people.
A few moments stick out:
The first meetup: I saw everyone in person for the first time several months after I started working, and was surprised at how poorly I'd estimated everyone's height (this still regularly happens when I meet new team members at meetups)

RubyConf Denver: Meeting and onboarding our first engineering hire in almost 3 years (Hunter). His first day coincided with the first day of the conference. Also, seeing Jason's conference-talk preparation first-hand was quite a treat 😄

BodaBorg! (both times)

Witnessing the growth of our product: It's incredible how much work we've done, and it is easy to forget how much effort has been put in to get us where we are.
Do you even remember what you did before you came to Kolide? What kind of work did you do?
Before Kolide I worked building custom web apps for smaller businesses. I enjoyed the work and seeing the positive impact my efforts made on the companies, but the larger challenges at Kolide have really helped me grow professionally.
How do you spend your time outside of your job?
Outside of work, my free time is generally spent in three categories:
Family: with a large family, I spend a lot of time playing with/helping/raising the kids, and everything else basically revolves around that.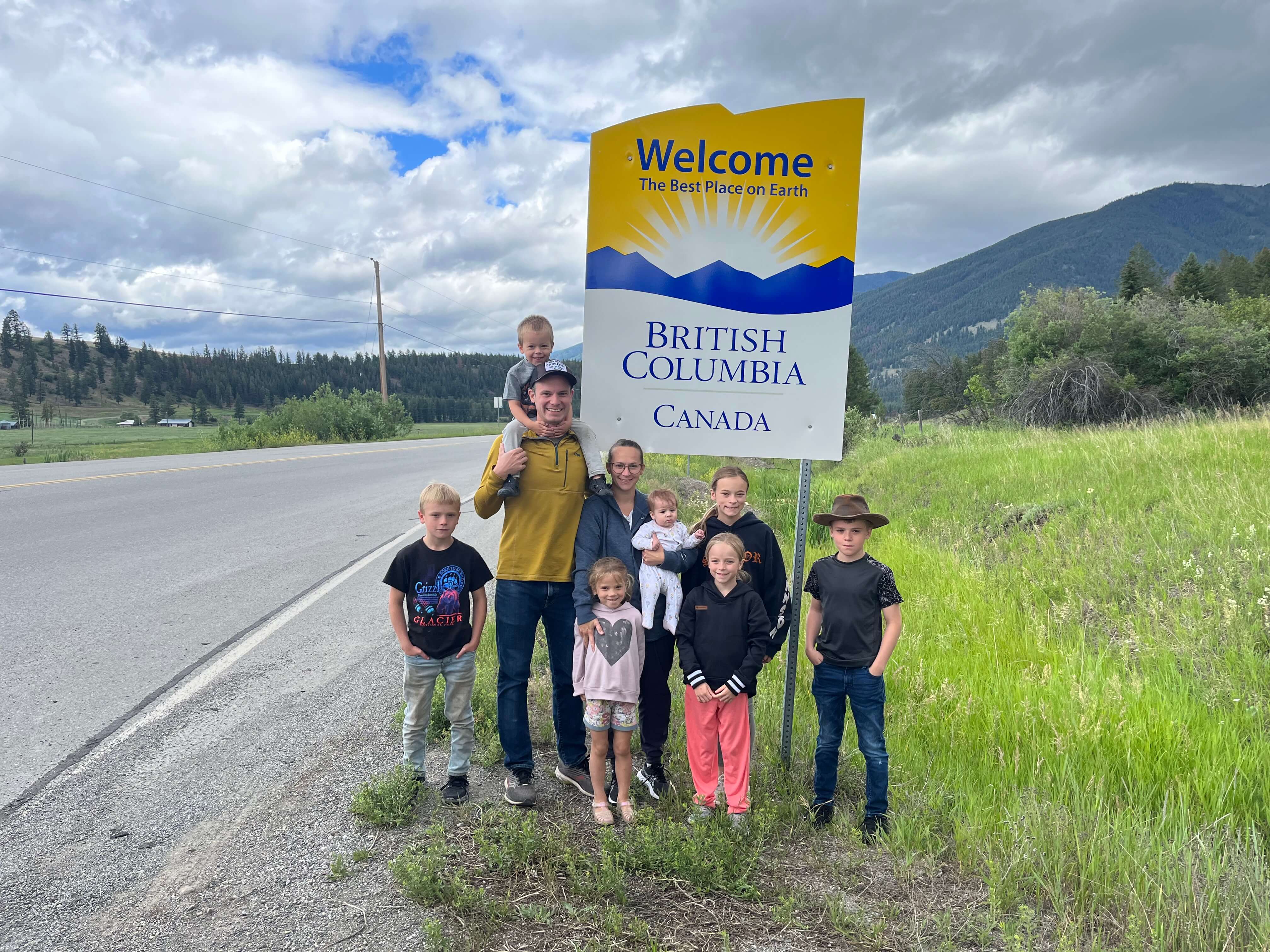 Running/Hiking/Being Outside: I'm fortunate to live in an area with a surprising number of hiking trails, and I try to take full advantage of that. We have Real Winter™ here, and finding something to look forward to in the "Longest Season" is vital to survival. I'll often be skiing, hiking (yes, in the snow) or maintaining our backyard ice skating rink. Less locally, I have a dream of visiting all of the national parks, which coincides nicely with our annual family road trips across the country.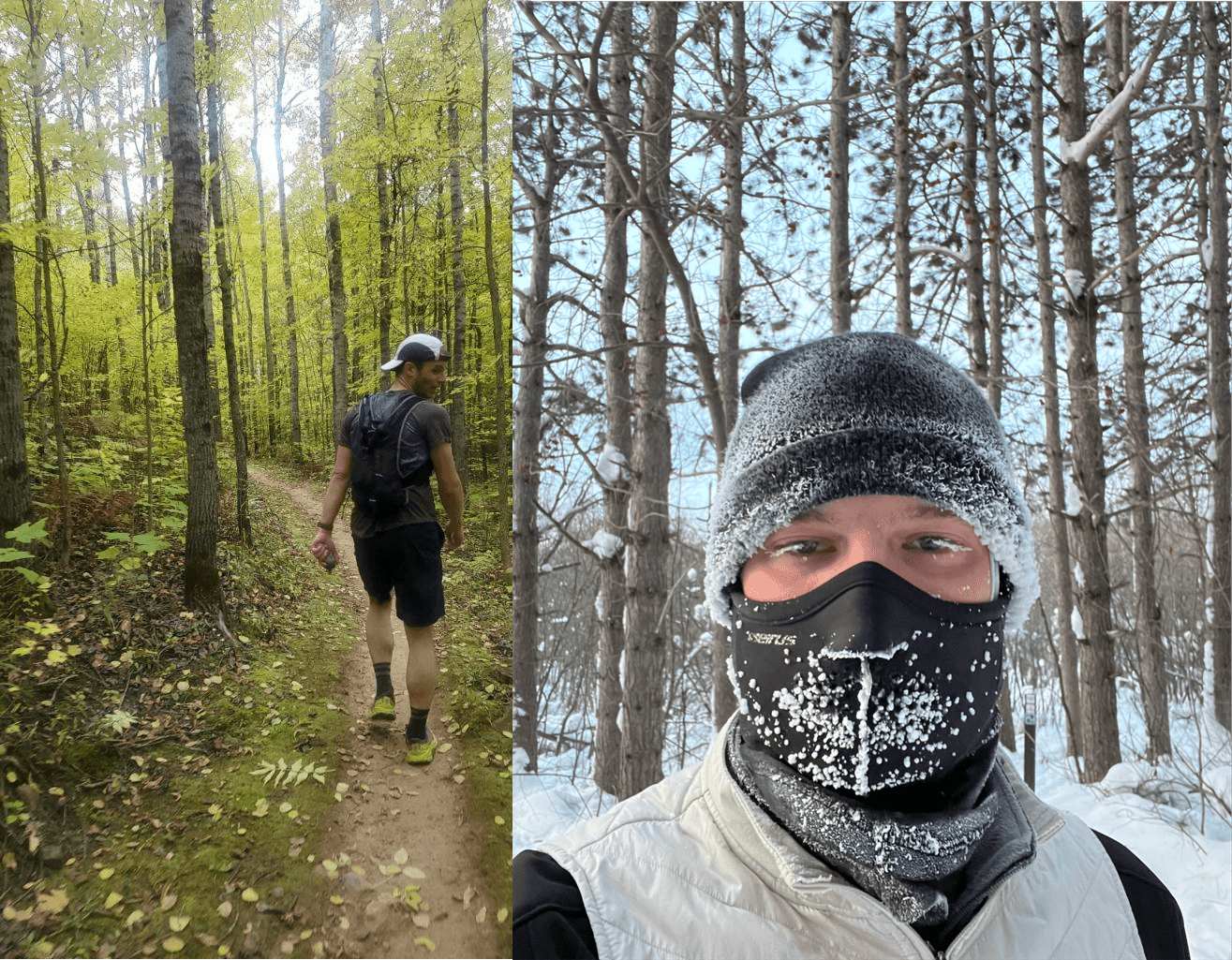 Food: This includes cooking, baking, reading cookbooks, gardening… Basically, if it relates to good food, I'm probably interested in it! I even tried my hand at butchering my own meat. I really enjoy learning about new cuisines, but BBQ will always hold a special place for me since it was the gateway into my cooking hobby. I still remember the mild shock when realizing the first rack of ribs I had ever smoked were, actually, really pretty good!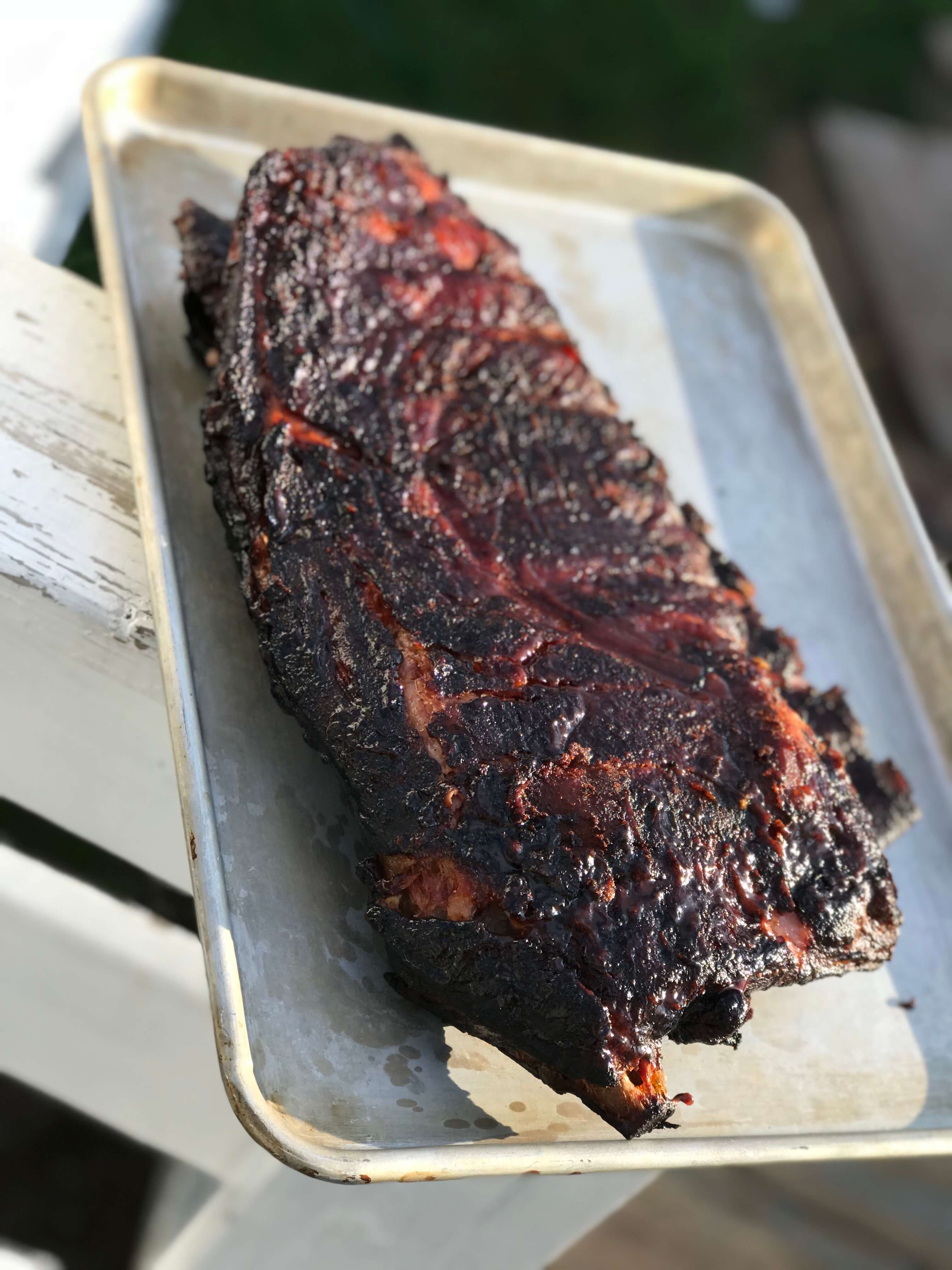 The best scenario is when I can combine all three–like joining my 9-year-old son on his first 5k run, then cooking up omelets for breakfast afterward!
What are you working on right now that you are excited about?
Building out an awesome API. We want our API to be a delight to use, and are really excited to get feedback and see what our customers build with it!
Favorite Slack Channel?
#food or #plants - whether it's 25 lbs of tomatoes canned at the peak of freshness, or snow-capped cacti in Arizona, I always love seeing either of these channels light up (though both tend to make me jealous of my coworkers that live in more temperate climes! 😄)
I'd be remiss if I didn't mention #touching-grass, our 'outside' channel–with our team being remote and scattered about the US, we get to see a lot of great scenery in that channel!
What would you say to someone who was thinking about joining the team?
Kolide has continued to be an awesome place to work over the last six years. Given the changes in size and team composition (we've quadrupled in size over the last few years), that is a huge testament to our commitment to being a great place to work. If you enjoy autonomy, challenges and true work-life balance, check out our jobs page!