The Humans Behind Kolide series features interview-style blog posts with the humans who build our product and make it work. Get a behind-the-scenes look at who we are and the culture at Kolide.
Before Kolide, what did you do? What brought you to join us at Kolide?
What brought me to Kolide was someone called Antigoni Sinanis, our Director of Operations. Antigoni saw a need for a people operations manager who could maintain the positive culture as Kolide grew. I studied social work with a focus on mental health and therapy and worked as a medical social worker at a large hospital and primary care clinic for about 7 years. She recruited me by creating a job where I would focus on the people of Kolide which was the type of position I was looking for. It felt like a great opportunity to try something new while also using my skills as a people person to create a supportive environment for employees.
How do you think your skills as a social worker help you in your role at Kolide?
I like to believe that I am a good listener and someone who people feel comfortable talking to. I use some of my social work training such as understanding people as part of their whole environmental context, as well as meeting them where they are at as essential to my work at Kolide. In my role, I get to build a sense of community and positive culture and ensure that our benefits take care of our employees' whole selves and their families. Social workers see inequity and try to do something about it, and I also had the chance to work on a compensation plan for the company that reduces the systemic inequalities by creating standardized salary bands by role level. I believe strongly that everyone should have autonomy, independence, and a sense of belonging, all of which are social work values that I bring in creating a positive place for everyone to work at Kolide.
What do you do outside of work?
As a people person, I spend most of my free time trying to spend time with my friends and family. I also love traveling and recently went to a conference in Portugal (one of the Kolide perks is a yearly conference!) and followed it up with a trip to Paris and Barcelona with my mom. Also, I take advantage of Kolide's education stipend and am in my fourth improv class which has added so much fun to my life and also helped with public speaking. I can also usually be found after work at my local yoga studio or smushing my face into my cat, Lupe.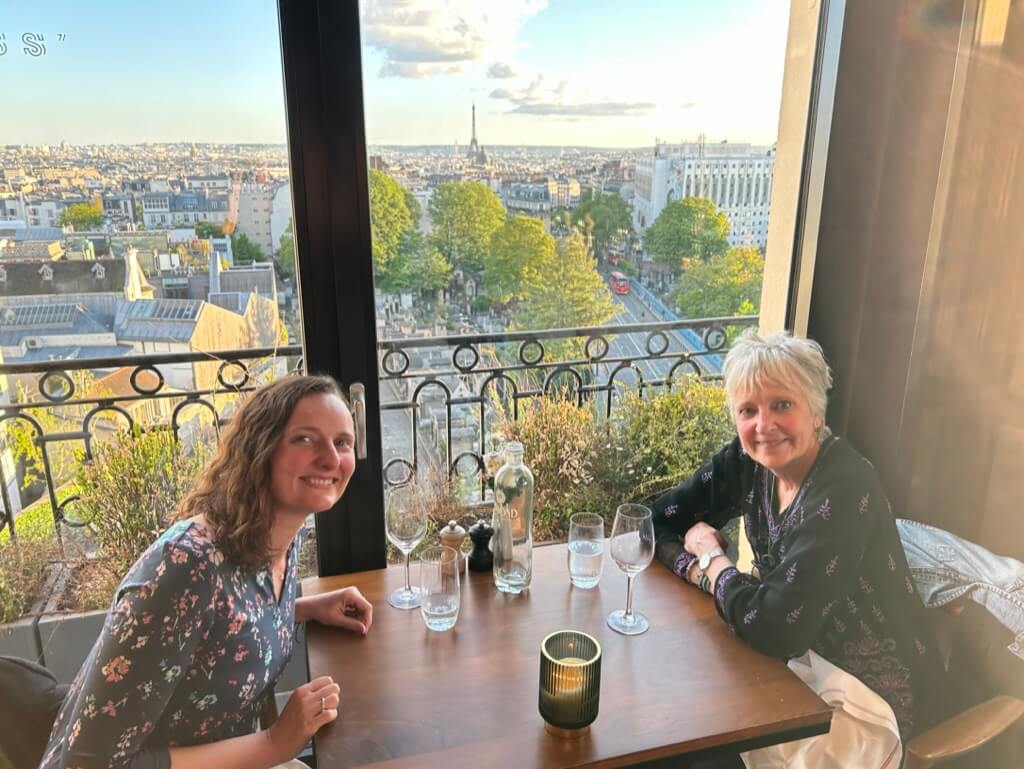 My mom and me in Paris
Tell us a little bit about what your day to day looks like.
Depending on the day, I sometimes meet one on one with employees to talk about work related successes and challenges, and how Kolide can support their growth and development. I get to know individuals on a personal level so that I can understand their strengths, goals, and where they want to grow. If they are going through personal issues that are impacting their work, I will sometimes refer them to outside organizations where they can get help and support. I work on our employee handbook in GitHub, improving our internal communication, evaluating results from employee surveys, recruiting new employees and improving our onboarding processes. Also, I am basically Head of Fun so I am always trying to find new events and activities for us to do, like learning how to make kombucha, Tai Chi, and planning our in-person meetups (we're going to Chicago in September!).
Now that you've been at Kolide for the last year and a half, what have some highlights been?
One highlight has been being part of watching the company grow from 12 to 27 people in the first 6 months that I joined. It's been great to bring on new talent and watch them bring their whole selves in their new roles. Many of my favorite moments have come from our in person meetups. Getting to know the ladies of Kolide at the Women of Cybersecurity event that we sponsored in Washington DC was very special. Another favorite time was when everyone came to Boston and we went to dinner in the North End, Boston's Italian district. It was the first time that some folks had experienced real Italian cuisine and being an Italian-American myself I was really happy to show them authentic Italian food. During one of our meetups we did an improv workshop, which actually surprised a lot of hesitant Koliders as being a ton of fun. We do a lot of intentional team building which has created a solid community.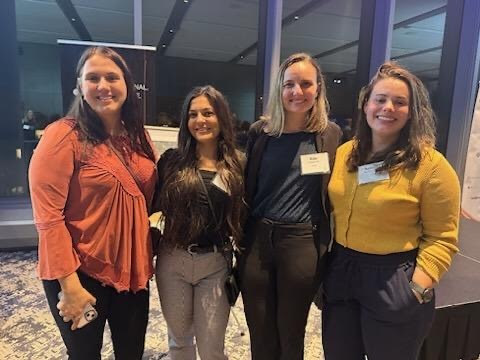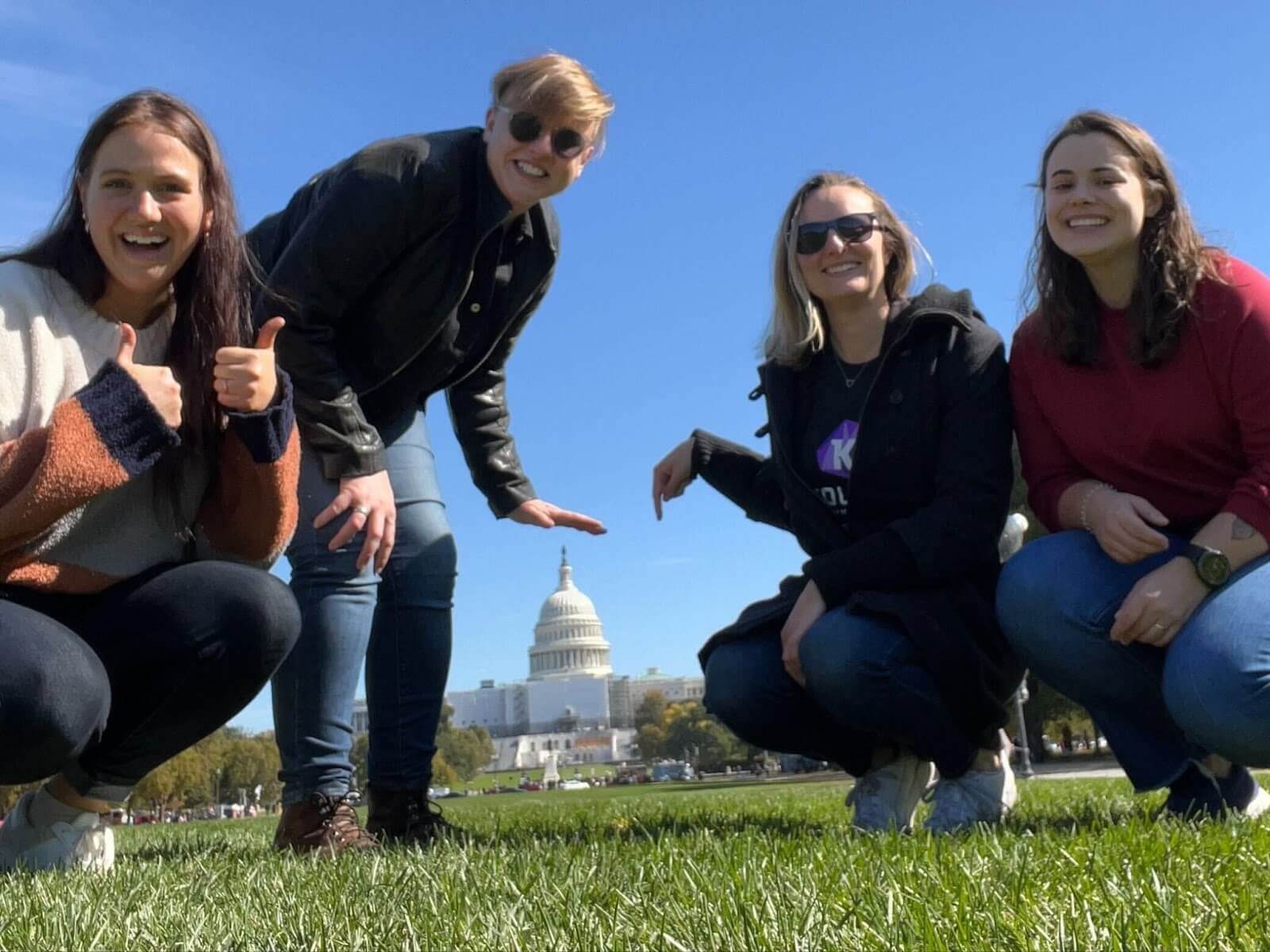 Depth perception: not my strong suit
Any thoughts for folks who are thinking about joining the team?
Working for a remote first company allows you to have so much flexibility. While we currently need to be based in the US, I've enjoyed the flexibility to work while traveling in Los Angeles, Ohio, Portugal, and even the jungle of Guatemala once. Kolide is a group of very passionate people who love what they do and also like to have fun. If you want to be part of a place where you can be creative, come and try new ideas, and be part of something while it's being built, come work with us!